This monthly educational series offers valuable information about sustainability in your own backyard. All programs are $10 per person, and begin at 6:00 pm unless otherwise noted. Registration is required. No refunds. Visit agriplex.org to register.

Love attracting birds? Don't stop there. Garden for wildlife to create the ultimate backyard habitat for bugs, butterflies, and more. $10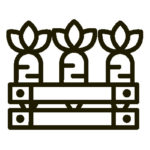 This course covers all aspects of raised bed gardening. Designed for beginners curious about gardening, this course also has insights that a seasoned gardener would appreciate. We will also tour the Agriplex garden beds. $10

Growing Shitake Mushrooms
Love gourmet mushrooms and want to know how to grow your own? Join us and learn about edible mushroom cultivation and help with every step of the process to inoculate hardwood logs with Shiitake mushroom spawn. You'll leave with an inoculated Shiitake log to take home with you! $40/person

Want to save money and help your plants grow? Learn how composting yard waste can make black gold in your yard. Come learn composting basics with Arnold Kaylor. $10

Fermented beverages have been used for thousands of years. Come learn about Kombucha, Kefir, and other drinks for your Health. $10

Chef Aaron Nichols from Wallace State Culinary
Department. Taste test new treats and make your
own small herb patio pot.

Preserving Your Harvest Through Pressure Canning
Don't be afraid of your pressure canner! Come
watch a canning demo with Christy Mendonza and
learn how to preserve the flavors of summer. $10
*the date in the brochure is not correct – the program will be on the 7th

This class will cover which varieties grow best in
our region, when to plant and when to harvest. $10

Soil Health and Covercrops
Soil health is vital to to raising healthy, productive
crops and livestock. Learn how to fix your soil and
the multitude of benefits from using cover crops
with Kira Sims. Give away covercrops seeds. $10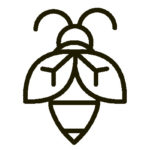 Alabama Beekeepers Association President,
Phillip Garrison, will be here to teach the basics of
beekeeping.$10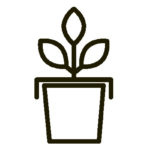 Stephanie Cook of Cullman Florist will be joining
us to share her expertise on caring for houseplants
along with helpful tips for those of us without
'green thumbs'. $10

Decorating for the Holidays
Demonstrations of using naturally foraged items to
beautify your home for Christmas. Make and take.
$15/person.
Image credit: Some of these icons have been designed using resources from Flaticon.com
** Please notice that we do not offer any refunds for our programs**