This monthly educational series offers valuable information about sustainability in your own backyard. All programs are $10 per person, and begin at 6:00 pm unless otherwise noted. Registration is required. No refunds. Visit agriplex.org to register.

Growing your very best tomatoes...
And other vegetables. Kira Sims and Arnold Caylor will cover best varieties, seed starting techniques and production practices to use to grow delicious tomatoes and other vegetables. $10

Starting Your Hobby Greenhouse
Come learn how to manage a small hobby Greenhouse for fun and profit. With Tony Glover. $10

Designing Landscape with Edibles
Extension's Brian Brown will cover landscape design principles and how to incorporate edible plants into your landscape. $10

Mushroom GrowKit Make and Take & Local Foods Dinner
Enjoy a local foods dinner catered by Chat n' Chew, followed by making your very own Gourmet Blue Oyster Mushroom grow bucket with local mushroom farmer Colby Million. $50 per person, max 25 persons

Focus on improving self-reliance incl. planning and implementing the things that will make your homestead successful and prosperous. This class will discuss urban and rural homesteads, planning, gardening, food storage and using plants & herbs. $10

Heavyweights in the Garden
The Cullman County Fair will be offering higher premiums for heaviest vegetables this year. Come and learn what it takes to grow a giant pumpkin, watermelon and the like, With Kira Sims. $10

Increase your backyard yield and eliminate weeds by growing with soil. Master Gardener Mike Weems will teach the basics of constructing and maintaining hydroponics for vegetables and herbs. $10

Attracting Monarch Butterflies
Starting a garden for monarchs with milkweed and other fall nectar sources. Seeds and plants will be given to participants. With Sandy Smith. $10

Vermicomposting, Making Aerated Compost Tea, Using Your Castings and Growing Mealworms. With Brad Mitchell. $10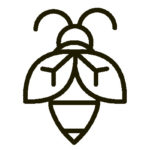 Alabama Beekeepers Association President,
Phillip Garrison and Laura Britt will share the ins and outs of beekeeping while building a hive from scratch to give away. $10

For your home of farm. The Why and How of designing and planting a rain garden. With Tony Glover. $10

Evergreen Table Centerpiece
Create a Seasonal Centerpiece of fresh Evergreens with Everlasting Flowers and other decorations tucked into a lined birch bark box with floral foam. With Samantha Catland.
$25/person.
** Please notice that we do not offer any refunds for our programs**