Heritage Homeschool is a series of hands-on programs for homeschoolers (kindergarten and up) and their parents once a month. Students will be divided into an older and a younger group with parents expected to assist their children. The program is held on Thursdays or Fridays from 9:00am-11:00am. Class fees are $8 per child and adults are free. Max cost is $16 per family.

This program will cover the importance of our native butterflies and how to help create the perfect habitat for them in your very own yard.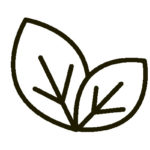 Reduce, reuse, recycle! In celebration of Earth Month, we will use "trash" and make treasures. Join us for some upcycling fun.

Discover the Herps of Alabama! Frogs, salamanders, turtles, lizards, and snakes abound in Alabama.

Celebrate the new solar panels producing electricity at the Agriplex with hands-on activities powered by the sun.
*date change: it's not 08-26-21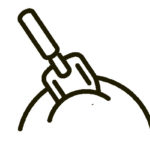 Harvest the fall's bounty at the Agriplex and save seeds for your own collection. We will pick, taste, and learn how to preserve the harvest.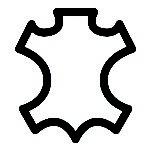 Leather is one of human's earliest and most useful discoveries. Learn the basics of leatherwork and make your own project.

Students will use basic hand tools to make a woodworking project to take home. Due to hands-on nature of this program, no unregistered sibling allowed. Students will need assistance from their adult.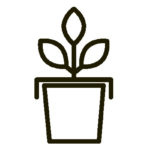 Houseplants clean our air and are a joy to grow. Propagate your own houseplants to take home.

Image credit: Some of these icons have been designed using resources from Flaticon.com
** Please notice that we do not offer any refunds for our programs**