The North Alabama Agriplex offers a series of hands-on programs for homeschoolers
(6th through 12th grade) once a month.
Students will be divided into junior and senior high groups. Drop-off optional.
The program is held on Thursdays from 12:00-2:00 pm at the Agriplex Heritage Center.
Class fees are $10 per student with a max program cost of $20 per family (exceptions
listed below).
Registration is required. No refunds.

Snakes, Turtles, Lizards, and Frogs with Green Snake Education. $15 per person

Jessie Taylor from the International Crane Foundation will presenting "Name that Adaptation" and "Be a Field Biologist". Interactive presentation. $10

Family Flock Care with Sierra Hicks, Animal Nutritionist with the Alabama Farmers Cooperative. $10

Get your hands dirty at the Agriplex gardens while learning basic gardening skills, painting garden markers, and taking seeds and plants for your home garden. $10

Tree identification, How trees grow, Why forestry is important and Careers. With Tim Thornhill, Registered Forester at LP Building Solutions. $10

Makers - Pitcher Plant Mini Bog
Make & Take.
$50 per bog, max 25 participants

Makers - Casting Natural Materials
in epoxy resin using silicone molds with Sonya Boyd.$15

with Rebecca Horner from Keramos Ceramics. Learn the step-by-step process of making pottery. Students will make AL ornaments. $20

Makers - Tandy Leatherworks
with Tandy Leather, Birmingham. Create a project using basic leatherwork skills.
$30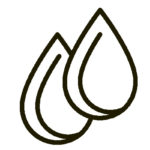 Rain barrel make and take with AL Extension's Rhonda Britton. $10 per participant and $50 per rain barrel
** Please notice that we do not offer any refunds for our programs**
Image credit: Some symbols have been designed using resources from Flaticon.com