Educate and promote North Alabama's agriculture and future sustainability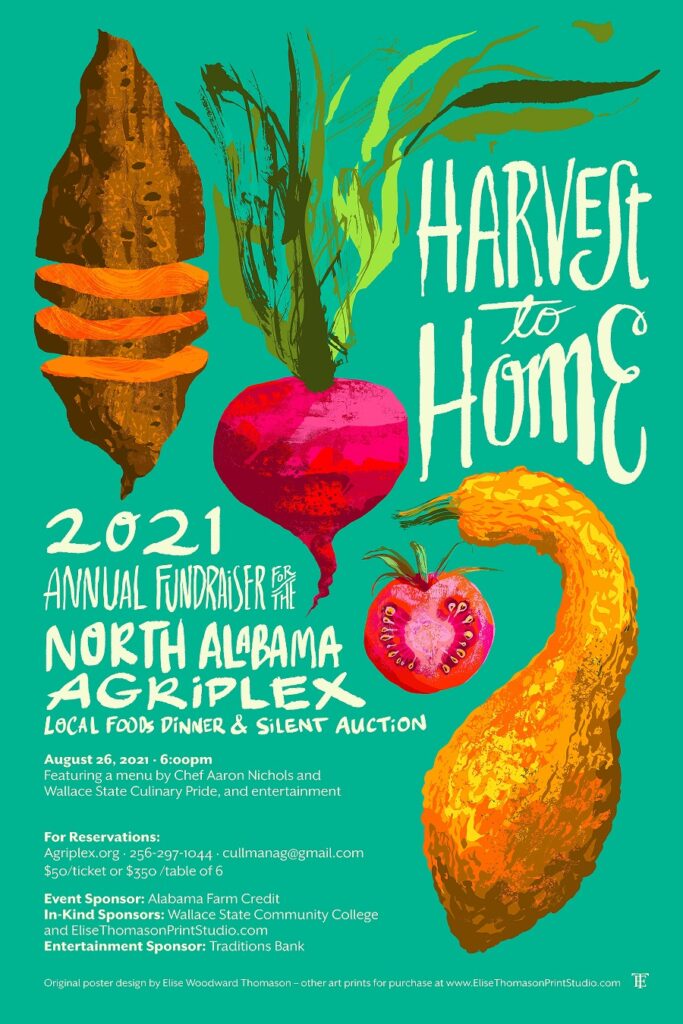 Buy tickets for our annual Fundraising Dinner at Wallace!
July is here with some exciting news. We are hosting our 7th Annual Agriplex Harvest to Home Fundraising Dinner & Silent Auction. This event will be held at Wallace State on August 26th, 2021 starting at 6:00 pm. Our theme this year will be Harvest to Home: Celebrating Alabama's State Vegetable, the Sweet Potato.
+++++++Public announcement: We reopened our programs! Please check out our 2021 programs in the programs tab. We will follow the Alabama COVID protocol, especially mask wearing, social distancing at all times and meeting outdoors+++++++
Wow! What a start!
Our programs have filled up very fast.
If you are interested in any program:
Please make sure you sign up through RecDesk (you are directed there when you choose a program on our homepage).
Also make sure that you receive a confirmation email directly after you sign up for any program.
If you did not receive a confirmation within minutes of your registration you are not signed up and you will not be able to participate in our programs.
Please contact us to resolve any issues: 256-297-1044
The Pavilion at the Agriplex is available for rent! Click the button for more information!


Every Thursday at noon at the Agriplex!
No registration required.
Just show up and enjoy!
$5 per class. Please pay in cash at the event.
The Barn Quilt Painting Class was a success!
That is why we will offer a second workshop later this year! Check back here or on social media for the date. We will publish it as soon as it has been set!
Image credit: Some symbols have been designed using resources from Flaticon.com