cultivating a community passionate about preserving our agricultural heritage, educating and feeding our neighbors, and growing a sustainable future
Notice: If you are interested in any program:
Please make sure you sign up through RecDesk (you are directed there when you choose a program on our homepage).
Also make sure that you receive a confirmation email directly after you sign up for any program.
If you did not receive a confirmation within minutes of your registration you are not signed up and you will not be able to participate in our programs.
Also we would like to point out that we do not offer any refunds. Thanks for your understanding.
Please contact us to resolve any issues: (256) 297-1044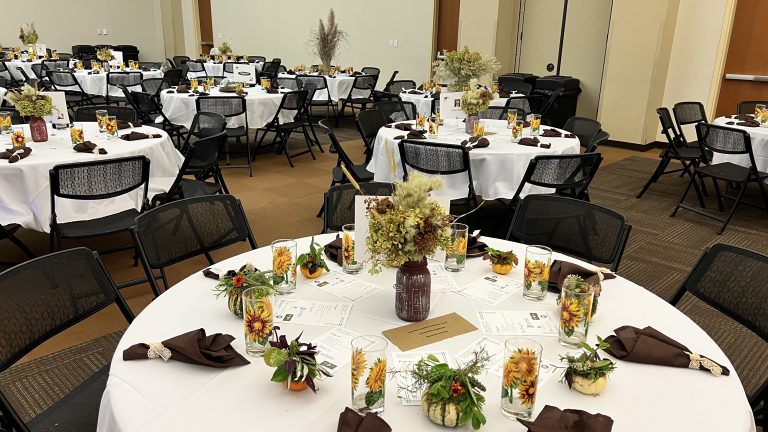 THANK YOU TO OUR GUESTS AND VOLUNTEERS
We would like to thank everyone who attended our Harvest to Home dinner. We hope you enjoyed the excellent food, had fun bidding at the silent auction, listening to the Cotton Pickin' Kids and visiting with other supporters of the Agriplex. This event would not have been possible without the hard work of Chef Aaron Nichols, his students, our volunteers and the Agriplex board and staff.
In total the Agriplex raised more than $18,000 during the fundraiser. We used a big part of the donations to pay the local farmers for the produce we used to prepare the awesome meal.
Thank you all!!!
The Agriplex and its Pavilion are available for rent! Click the button for more information!
Donate to support the Agriplex:
Image credit: Some symbols have been designed using resources from Flaticon.com