Little Farmers Preschool Program
A class for our smallest farmers. This program is for children ages 3-5 with a parent. Each month children will explore a different topic in the exciting world of agriculture through hands-on activities. Programs are from 10-11am. Class fees are $5 per child. Registration is required.

Explore the world of birds with hands-on crafts, snacks, and feathers, of course!

Tea time everyone! Wear your best clothes and Easter bonnets! We will have tea and crumpets with Peter Rabbit and his friends.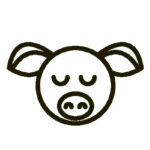 Meet and greet the new arrivals on the farm. Two sessions: 9:30 – 10:30 AM and 11:00 – 12:00 N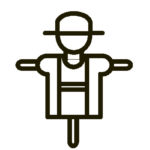 Run your pretend farm stand, and then use tokens to shop with local farmer.

The Very Hungry Caterpillar
Explore the miracle of the butterfly life cycle through Eric Carle's classic The Very Hungry Caterpillar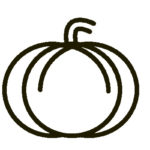 Smell pumpkin spice, taste pumpkin treats, and pick your own pumpkin to take home.

Gobble, Gobble! Come meet the star of Thanksgiving.

Calling all elves! It's holiday time! Let's make crafts for the season, and of course enjoy hot cocoa and carols.

Image credit: Some symbols have been designed using resources from Flaticon.com
** Please notice that we do not offer any refunds for our programs**