This adult educational series offers valuable information on learning to sew. All classes are $10 per person (unless noted below), and begin at 6:00 pm. Class is limited to 14 participants, and registration is required. No refunds.
Supply list will be sent upon registration. Working sewing machine and manual are required. Manual can be downloaded from your manufacturer's website.
Call 256-297-1044 for more info.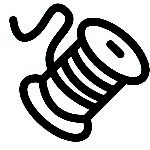 Projects for the kitchen – This will be a fun class making items to use in your kitchen.
Adult Education Sewing Series beginning in March. Your own working sewing machine and manual are required. Supply list will be sent upon registration. $10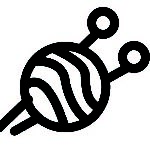 Tote Bags from Old Canvas Paintings
Tote Bags from Old Canvas Paintings
In this class, we will repurpose old canvas paintings and turn them into unique tote bags.
Adult Education Sewing Series beginning in March. Your own working sewing machine and manual are required. Supply list will be sent upon registration. $15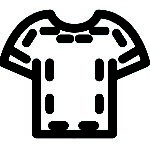 Bring a T-shirt and learn how to add a decorative fabric applique.
Adult Education Sewing Series beginning in March. Your own working sewing machine and manual are required. Supply list will be sent upon registration. $15

Want to get an early start on Christmas? We will be making ornaments for your tree! $15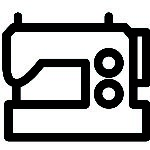 Do you have a favorite clothing item that needs an update? Do you see items for cheap, but they need a little something to make them pop? Come learn how to make simple changes to create unique items. $10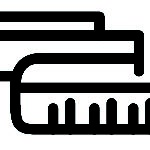 Get ready for those holiday meals by making a new carrying cover for your favorite casserole dish. $10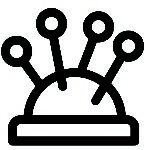 Learn to sew fleece fabric for winter warmth. $10
** Please notice that we do not offer any refunds for our programs**
Image credit: Some of these icons have been designed using resources from Flaticon.com